IoT outdoor and indoor environmental monitoring solution
Detect contaminants, keep a history, analyze cooling and/or ventilation performance and generate alarms and notifications.
Exolinked Environmental Monitoring Solution
The Exolinked solution for monitoring environmental variables allows the analysis of different environmental parameters in both open and closed spaces.
With this IoT solution it is possible to detect in advance the existence of pollutants in the air, keep a history of pollutant detection, analyze the proper functioning of cooling and / or ventilation of spaces, and generate alarms and notifications in case of risk events.
Monitor your business and common or outdoor spaces securely and continuously.
Avoid fines or closures for failures or losses that can be anticipated.
Save unnecessary consumption of air conditioning systems and simplify the work of infrastructure maintenance teams, through these intelligent mechanisms.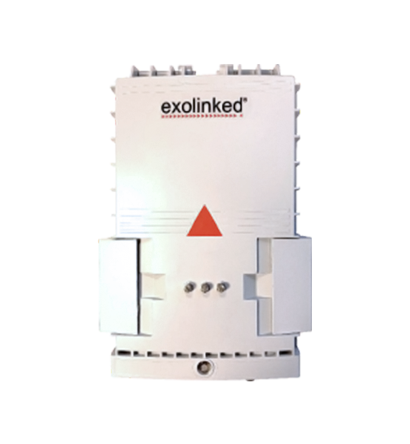 We have Dashboard based software solutions that allow clear monitoring of sensing and telemetry, taking data from an On-Premise cloud, Microsoft Azure, and software connectors to integrate with third party data clouds.
Monitor temperature, humidity, air quality, gas leakage, carbon monoxide(PPM), among other critical parameters for any public space.
Establish alarm mechanisms, to notify in real time the staff in charge of the infrastructure of your shopping center or store.
Keep track of historical monitoring and incident detection.
Identify and correct in time any principle of contamination generated by a gastronomic trade, thus maintaining the peace of mind of customers and employees.
Detect and rectify heating and ventilation levels in common spaces.
Building infrastructure areas
Warehouses and logistics spaces
Underground and covered parking
Colleges and universities
Environmental Monitoring Solution Brochure
Download the technical details:
Get the right solution for your business
Our team will evaluate the best alternative to boost your business with tailor-made IoT solutions.