IoT solution for measuring water, gas and electricity consumption
Get accurate data on the consumption of water, gas and electricity services in homes, housing complexes and businesses.
Measuring Exolinked service consumption
The solution for consumption measurement is entirely designed to be coupled in a non-invasive way to the utility companies' own consumption meters, as well as to be adapted to any other need of private companies.
It allows to measure, with extreme precision, theconsumption made by a house, housing complex, or company, to then process the billing of the service in a transparent way for all the parties involved, as well as to detect in time and form any possible leak or failure of the meter.
According to the meters used today, our non-invasive system is coupled to them, taking from them the information sent by infrared pulses or low frequency pulses, depending on the type of device.
Our consumption solution collects the information shared by the meter and then sends it to the central server.
We also have solutions that can be coupled to current meter technology, integrating an external metering system, thus avoiding the need for older meters to be replaced.

Contact us if this is your need.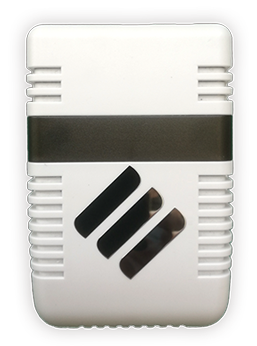 The consumption measurement system can be adapted to the customer's needs or the availability of the technical infrastructure in the area. In this way, each consumption meter collects the information and sends it directly to the central server, using long-range RF networks, or forwards the collected information to an area concentrator, which then sends all the information to the central server.
We currently collect data from the utility meters of:
Water
Gas
Electricity (single-phase and three-phase)
The form of transmission of the collected information can be through any of the existing radio frequency technologies, such as: 4G, LoRaWAN, NB-IoT, Zigbee, or any other.
The reading that our meter allows to make is also adaptable to the meter to which we must connect, being able to be:
infrared pulse reading
low frequency pulse reading
Computer vision with analog digit reading
For those cases where it is necessary to collect sensed data through a concentrator, it will use the technology defined by the client or, in case the client does not have deep knowledge about it, our consultancy can define the best radiofrequency technology to transmit, according to the technical feasibility of the area (or areas) to be covered.
Consumer Metering Solution Brochure
Download the technical details:
Get the right solution for your business
Our team will evaluate the best alternative to boost your business with tailor-made IoT solutions.